Every Nation Faith City is a multi-cultural, multi-generational and multi-site church. We believe in bringing supernatural transformation to our world one person at a time. We exist to honor God by establishing Christ-centered, Spirit-empowered, Socially Responsible churches and campus ministries in every nation.
Every Nation Faith City is part of a worldwide family of churches called Every Nation. Visit for more info on the movement.
Being a multi-site church we believe that church can be anywhere, whether it is in Potch, Parys, Vanderbijlpark or Online. We want to connect with you and give you an opportunity to connect with us!
11 am - International
​
6 pm - Engage
(Youth Service on Wednesdays)
1 Tarentaal Way, Mooivallei Park, Potchefstroom
"The Square", 24 Buiten Street, Parys
NWU Vaal Triangle Campus
Building 25-G06
7 pm - Afrikaans Students
Sanlam Auditorium NWU Campus
Potchefstroom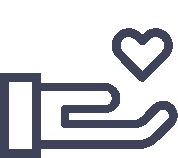 "In all things, I have shown you that by working hard in this way we must help the weak and remember the words of the Lord Jesus, how he himself said, 'It is more blessed to give than to receive.'" Listen to our Latest Sermons on Soundcloud
Watch our Latest Sermons on YouTube
PRAYER REQUESTS testimonies